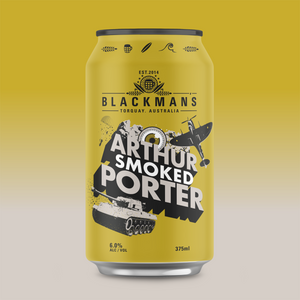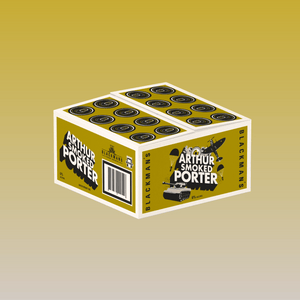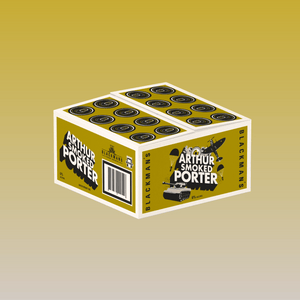 ARTHUR SMOKED PORTER
ARTHUR SMOKED PORTER
ABV: 6%
STANDARD DRINKS: 1.8
375ML
Arthur won gold in 2015 at Blackman's first ever AIBA's entered, and it has continued to score GOLD MEDALS since!
Arthur is smoky, dark and rich but smooth and balanced. We've taken on an English classic style with the added awesomeness of using smoked malt from Bamberg in Germany. 

STATS
COLOUR: 80 EBC
BITTERNESS: 40 IBU
MALT: MARRIS OTTER, BEECHWOOD SMOKED, CARAFA T3, MUNICH 
HOPS: CASCADE
YEAST: ALE

Head here for all shipping info!