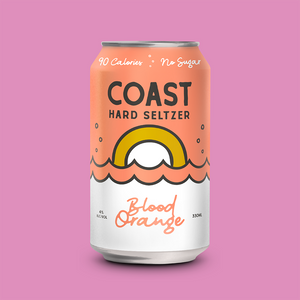 BLOOD ORANGE COAST HARD SELTZER
BLOOD ORANGE COAST HARD SELTZER
Zingy, orange and crisp with hints of berry...throw a Seltzer in one hand and Shaka in the other because our Blood Orange Seltzer is a pearler!
No added sugar, gluten free, vegan.
Less than 80 calories per 330mls.
Ingredients:

Filtered Carbonated water
Alcohol
Natural blood orange flavouring
Serve in glass with ice for maximum refreshment.