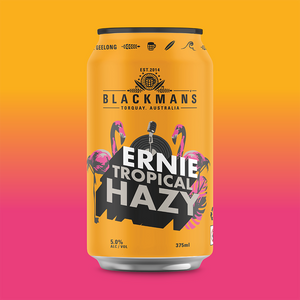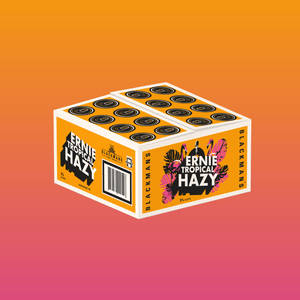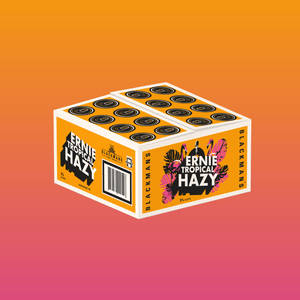 ERNIE TROPICAL HAZY
ERNIE TROPICAL HAZY
ABV: 5%
STANDARD DRINKS: 1.5
375ML
A Hazy Pale made with passionfruit, orange and guava. With New World tropical hops, this is a banger for the haze crazed.
STATS
COLOUR: 11 EBC
BITTERNESS: 15 IBU  
MALT: PALE, MARRIS OTTER, MUNICH, WHEAT, OATS
HOPS: AZACCA, ELDORADO, SABRO, MOSAIC
YEAST: ENGLISH ALE
FRUIT: PASSIONFRUIT, ORANGE, GUAVA 
Head here for all shipping info!