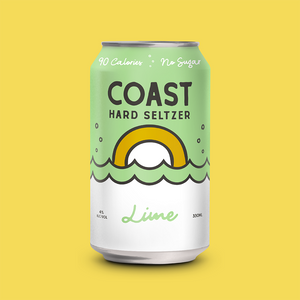 LIME COAST HARD SELTZER
LIME COAST HARD SELTZER
Citrus, zesty, limey and fresh...

Nothing short of the ultimate refreshment, smash down one of these guys and the conditions will be pumping! 
No added sugar, gluten free, vegan.
Less than 80 calories per 330mls.
Ingredients:

Filtered Carbonated water
Alcohol
Natural lime flavouring
Serve in glass with ice for maximum refreshment.