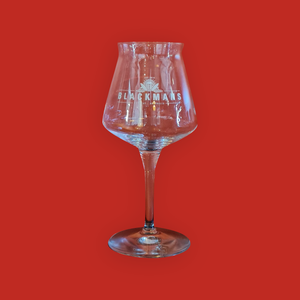 BLACKMAN'S BREWERY TEKU BEER GLASS
An excellent companion for truly great beer. The aromas and flavour intended by the brewer are now yours to enjoy with this unique craft beer glass by Rastal of Germany. 
The Rastal TEKU 330ml craft beer glass is designed specifically for craft beer. The stemmed glass limits contact of warm hands with a perfectly chilled beer, reminiscent of a wine glass allowing complex aromas to fill the bowl. Fine thin fluted rim for a great mouthfeel.
Head here for all info on shipping!