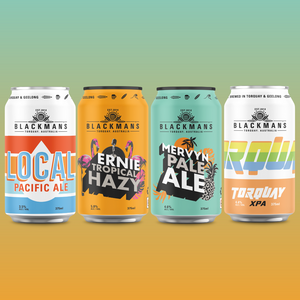 PALE NEVER FADES - MIXED 16 PACK
PALE NEVER FADES - MIXED 16 PACK
Hey, pale lovers! Check out this awesome mixed pack of pale beers that's about to rock your world! We've rounded up our tastiest, most refreshing pales just for you. Think crisp, golden goodness with a touch of hops that'll have your taste buds doing a happy dance. Cheers, amigos!
This box features 16 x 375ml cans:
Hey, just a heads up: this mixed pack can only be bought online (for delivery or pick-up from Blackman's Grovedale) and can't be snagged directly from Torquay and Ocean Grove. We'll try our best to give you exactly what you see, but sometimes we might have to switch up the beers depending on what's in stock.